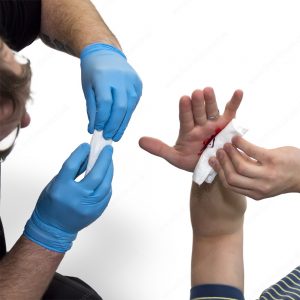 SAVE A LIFE Corporation, offers a specific medical training course for Adult First Aid training.
This course is taught by one of our medically experienced and professionally trained staff.
We can educate your staff on-site or you can attend this course at one of our upcoming scheduled times located around the Twin Cities area. Individuals are also welcome at any of our scheduled training courses.
The Emergency Care and Safety Institute First Aid/AHA/Medic First aid training course provides current training in general first aid and Bloodborne Pathogens.
The course covers verbal CPR, bleeding, and medical emergencies. Additionally, this course teaches hands-on scenario-based training.
Students will receive a 2-year certification upon completion of the course. A certification card and textbook are included in the class fee.
Length: 3.5 hours
Intended Audience: Anyone interested in learning basic First Aid.
Students Materials: Standard First Aid Student Manual.
Course Completion Card: Valid for 2 years
Please add course date to the MEMO with payment
To acquire the next step towards being properly prepared for a medical emergency, and or receive training, call: 763-576-8146 or Contact Us