ACLS Manuals, eBooks, Accessories, American Heart Association
$21.50 – $155.00
Description
SAVE A LIFE Corporation offers Online ACLS Manuals, eBooks, and Accessories:
   American Heart Association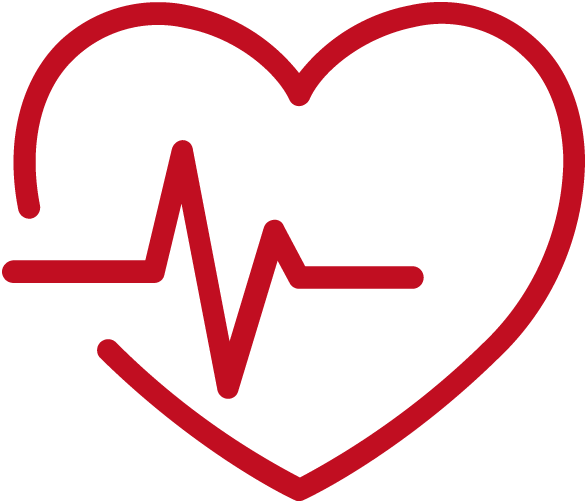 ACLS
ACLS is an advanced course that builds on the foundation of lifesaving BLS skills, emphasizing the importance of continuous, high-quality CPR, and high-performance team dynamics.
All Online AHA eLearning courses begin with a course key, which is a 12-digit or 9-digit alphanumeric code used to access purchased courses. A course key may be purchased directly by an individual who will complete the training.
ACLS Provider Manual eBook  
Product Number

: 20-3100
Description
The ACLS Provider Manual eBook contains all of the information students need to know to successfully complete the ACLS Course. The ACLS Provider Manual eBook is designed for use by a single user and as a student reference tool pre- and post-course. It is also used as a clinical reference. This digital manual includes information on the systematic approach to a cardiopulmonary emergency, effective team communication, and the ACLS cases and algorithms.
The ACLS Provider Manual eBook includes the ACLS Digital Reference Card (product 20-3109; also sold separately).
This product has been updated with new science from the 2020 Guidelines for CPR and ECC and replaces the previous version (15-3100). If you are a student, please confirm with your Training Center that this is the appropriate product for your training.
Spanish ACLS Provider Manual eBook 

 

Code: 20-2316
Description

El Libro del proveedor de soporte vital cardiovascular avanzado (SVCA/ACLS) en versión electrónica es el equivalente electrónico del Libro del proveedor de SVCA/ACLS impreso de la AHA. Ofrece una alternativa digital al libro impreso y contiene toda la información que los estudiantes necesitan para completar satisfactoriamente el curso de SVCA/ACLS. Diseñado para un único usuario, este manual es ideal para utilizarlo como herramienta de referencia antes, durante y después del curso de SVCA/ACLS.

ACLS Provider Course Videos on USB Drive  

 

Code: 20-1154

Description

The ACLS Provider Course Videos on USB feature the same content as the ACLS Provider Course DVD Set and ACLS Provider Course Digital Videos. The convenient USB digital format

includes the required video segments for the classroom-based and blended learning options of the ACLS Provider Course. The USB allows Instructors to access course videos with the USB and does not require an internet connection.

The ACLS Provider Course Videos on USB are to be used by a single AHA ACLS Instructor to teach the ACLS Provider and ACLS Update courses and to conduct skills practice and testing sessions for HeartCode® ACLS. Instructors can select the version of the course they are teaching from a dropdown menu.

• This USB drive is compatible with Windows and Mac computers with standard USB-A ports
• Newer Chromebooks with the ability to download apps from Google Play are also supported
• Smart TVs are not supported
• A USB hub or adapter may be used with computers that have USB-C ports
• There is no need to download or purchase other software to operate the USB drive unless you are using a Chromebook
• The USB drive must remain inserted to access course videos
• Videos are Full HD 1080p
• Some companies may have IT policies that don't allow the use of external drives or may block the use of the Flux Player software on this drive. Consult your IT department if this is a concern for you.

ACLS Digital Reference Cards   

Product Number

: 20-3109
Description
These digital cards are a convenient, quick reference tool that healthcare professionals can use during the ACLS Course and in a variety of healthcare settings. They can be easily accessed on a tablet or mobile device. This set of 3 cards includes ACLS Cardiac Arrest, Arrhythmias, and Their Treatment; ACLS Acute Coronary Syndromes and Stroke; and ACLS Cardiac Arrest in Special Situations and Neuroprognastication.
The ACLS Digital Reference Card Set is included with the purchase of the ACLS Provider Manual eBook (product 20-3100) or sold separately.
The AHA's ACLS Digital Reference Card Set has been updated to reflect new science in the 2020 AHA Guidelines for CPR and ECC, as well as the 2019 update to the 2018 ASA Ischemic Stroke Guidelines. This product replaces 15-3109.
This product is NON-REFUNDABLE once redeemed
Additional information
| | |
| --- | --- |
| ACLS Courses, Manual eBook | ACLS Provider Manual eBook: $43.50, Spanish ACLS Provider Manual eBook: $46.00, ACLS Provider Course Videos on USB Drive: $106.00, ACLS Digital Reference Cards: $21.50 |